Incorporating Christian Teachings In Your Martial Arts Classes
As a martial arts instructor, you are giving your students principles that can last a lifetime. But, when you introduce your students to Christ and help them to grow in a relationship with Him, you are giving them something that will last an eternity. There are several INCMA members that shared how they have incorporated Christian teachings within their classes. As you read each of these articles, I hope you find many ideas that will prove beneficial for you.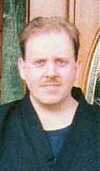 Thank You,
Jeff McLaughlin
International Network of Christian Martial Artists

John R. Himes - Asahikawa, Japan
Ron Hagelganz - Washington, USA
---

We want to thank each member that has contributed to these articles.
If you have any additional ideas that you would like to submit, you may do so by sending your article to:
incma@juno.com

---

Click HERE to go back to the homepage.